The social economy in general is a crucial part of the EU socioeconomic landscape. In the context of the COVID 19 crisis, social economy actors have assisted the recovery by strengthening social services to complement government action directed to economic solidarity. In the long term, social enterprises trough social entrepreneurship can reshape the post crisis economy by promoting economic solidarity with inclusive and sustainable economic models. One of the way to support the economic solidarity is the cooperation between enterprises and noprofitorganizations but there are some principles to take in account for the cooperation between these actors.
The social economy accounts for 8% of the EU GDP, and there are 2.8 million social economy enterprises and organizations that provide 13.6 million jobs altogether.  Socially engaged corporations combine several novel conceptions of economic growth as a response to the turbulent modern reality: social innovation, sustainability, or even social economy that cures the effects of economic recession. Most corporations recognized as socially responsible take up relations with non-governmental sector. Theorists represent different approaches to cooperation. While there are many relations theories of great importance, it is so rapidly expanding field that is not structured yet, so it is important to structure selected important theories of cooperation between business and NGOs.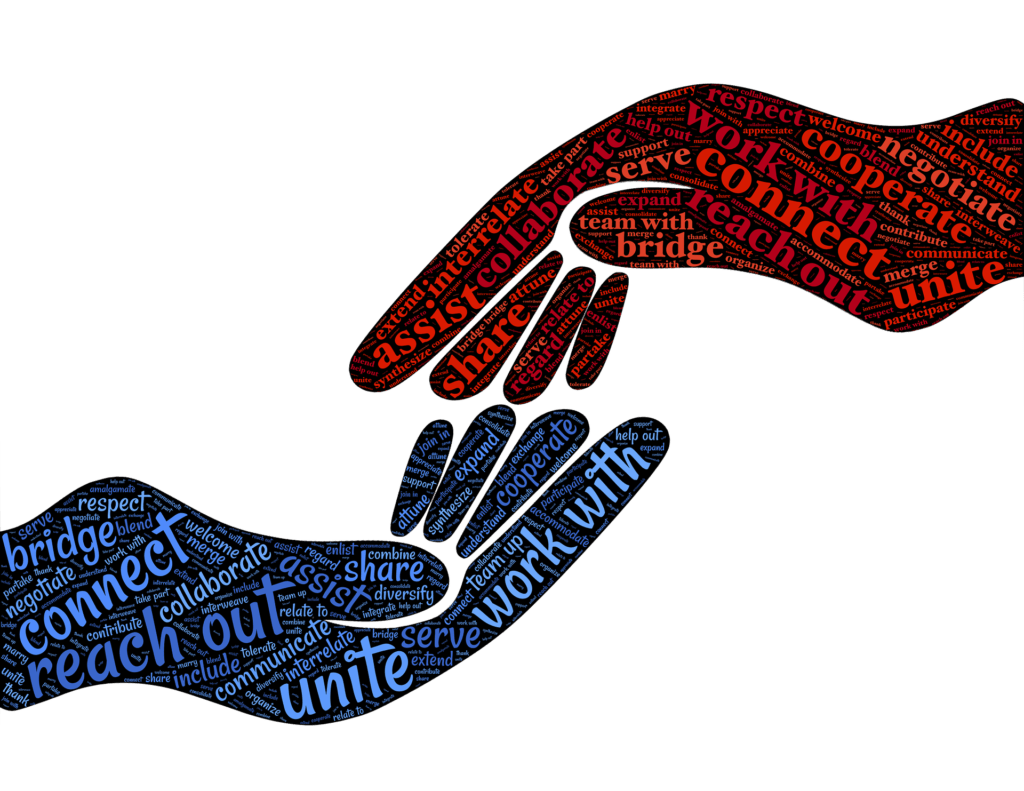 The phenomenon of cooperation between the third sector and business is an effect of following management strategies:
Responsiveness
The pursuit of innovation in order to maintain enterprise competitiveness and sustainability
Outsourcing as a widely used management style
Selection of management strategies stresses the problem of finding solutions for meeting of present collective (clients, NGO beneficiaries) needs in the light of responsibility for the future generations. Responsiveness is a symptom of a change toward economic solidarity. Innovation manifests ability of companies to react quickly on social change and turbulence.  Outsourcing indicates ability of sharing tasks and targets. All mentioned above are actual challenges for civil society in sustainable development. Cooperation between such different structures such as enterprises and NGOs is a mean to achieve those challenges.
Moving on from the widest to the narrowest approach of cooperation between business and NGOs we can see that cooperation is one of many types of their relationships, where the reason for the existence of the relationship are their strategic objectives. Linking strategic objectives of noprofitorganizationswith the strategic objectives of enterprises occurs when business is trying to achieve with the help of non-governmental organizations such strategic objectives as: acquiring knowledge about new markets, acquiring a new group of consumers or the creation of a new product or improvement.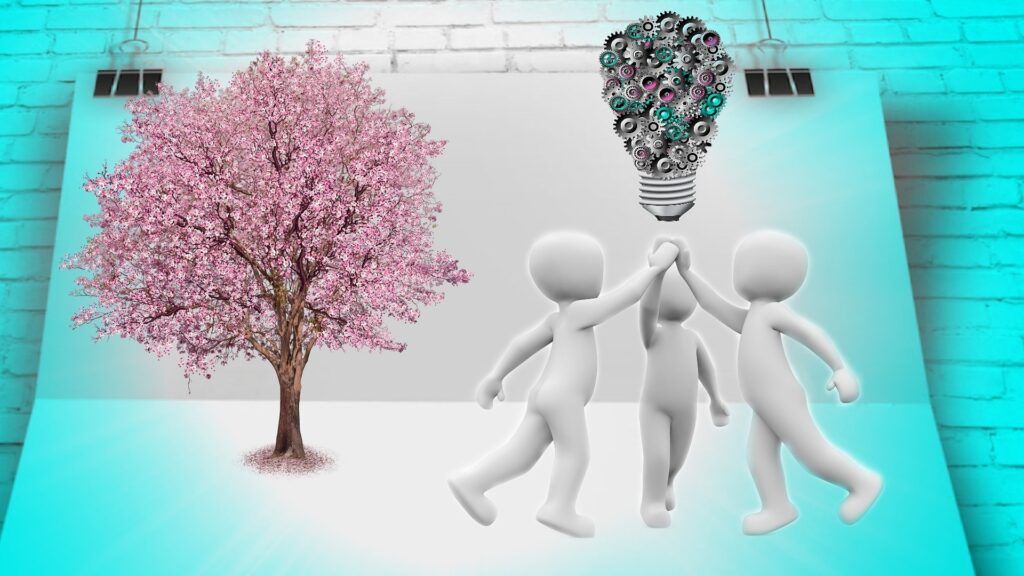 A more detailed approach to co-operation between business and NGOs rely on creating specific forms of cooperation by itself is represented by J.J. Cordes  and C.E. Stuerle (2009). They described five organizational forms of cooperation between non-profit entities with business that show how the third sector can take the role of business and for what purpose:
– job training – where nonprofits create and operate business as means of  providing training, rehabilitation and employment to groups in situation of vulnerability, the business are run as a training schools, and jobs are an integral part of the rehabilitation, a side  financial benefit, which is increasingly recognized as important;
– nonprofit ventures and the double bottom line – non-governmental organization that coordinates the production and sale, which is conditioned  us in a typical enterprise, line of financial performance and line of social  results that does not express itself in profit but social benefits;
– nonprofits conglomerates – nonprofits strategic revenue diversification  by reduction of their dependence on any single income source by diversification, nonprofits have experimented with new program activities and  taken advantage of considerable flexibility allowed by law to create complex structures involving nonprofit subsidiaries, for-profit subsidiaries,  and partnerships with for-profit organizations;
– quid pro quo – nonprofits are able to exploit certain unique asset for financial gain in collaboration with for-profit;
– for-profit socially responsible business – the last type shows how business can take up a role of nonprofit, the blurring of organizational boundaries can go in opposite direction, when companies operate socially as  part of its business strategy, not only on the basis of corporate foundations.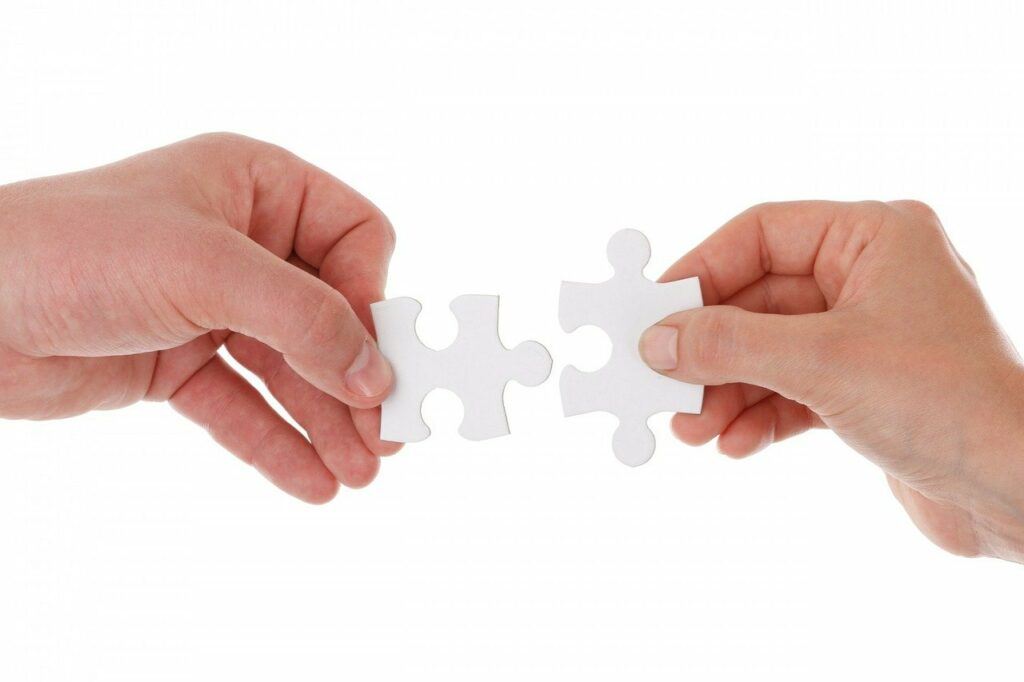 The theory of co-operation between business and NGOs, which basically discusses the relationship of institutions opposite in their essence, always coming to address the problem of closest relations that may occur in positive terms as integration or partnership or in negative terms, as hybridization.  However, hybridization is regarded as a negative when it concerns business domination over NGOs. Hybridization consists on the creation of social enterprises is an innovative solution for solving social problems.
Competencies are a necessary requirement, which demonstrates the organization's ability to work with organizations in other sectors. Partnership as a target, is the most desirable. It seems, however, that it is very difficult to enter, especially in underdeveloped local socio-economic systems, with economically weak and little active non-governmental organizations.
In conclusion cooperation between noprofitorganizationsand the private sector is a real phenomenon and an important part of social economy, having different degrees of severity and intensity depending on the market. This is a phenomenon that is currently extensively studied. It is a manifestation of some of the megatrends. Certainly social entrepreneurship and business-NGO cooperation is an essential element of sustainability strategy for the economic solidarity and moreover business-NGO cooperation it also brings mutual benefits in the field of maintenance in its mission and become essential in long term strategies.

References:
Austin J.E. (2000), The Collaboration Challenge: How Nonprofits and Businesses Succeed Through Strategic Alliances, Jossay-Bass, New York
Cordes J.J., Stuerle C.E. (2009), Nonprofits and Business, The Urban Institute Press, Washington
European Comission (2011), A Renewed EU Strategy 2011–14 for Corporate Social Responsibility, Brussels
Interreg Europe (2021), The social economy and support to social enterprises  in the European Union
Prahalad C.K. (2008), The New Age of Innovation: Driving Cocreated Value Through Global Networks, MacGraw-Hil
Zoeteman K (2012), Sustainable Development Drivers: The Role of Leadership in Government, Business and NGO Performance, Edward Elgar, Northamton