Stakeholder" refers to anyone, individual, or group that has an interest in your nonprofit. It includes people directly involved, such as board members, people you serve, donors, or foundations that give you grants.
Many other individuals or groups can be stakeholders, too, even if they are more indirectly involved, such as vendors where you purchase supplies or services. A stakeholder can be the company that sponsors one of your events.
All of these individuals and groups can be affected by what your organization does or even help determine what your nonprofit does.
Stakeholders (such as volunteers, donors, and vendors) influence your ability to fulfill your mission; they are also the people (such as beneficiaries, partner organizations, and the community) who experience the consequences of your choices and actions. Stakeholders can be categorized as internal (those who work for or volunteer with your organisation) or external (such as government agencies and the media). In project management, stakeholders are sometimes categorized as primary or secondary—that is, people who are affected directly or indirectly.
What is stakeholder mapping?
Stakeholder mapping is a way of organizing all of the potential parties who have an interest in the organization, idea, vision or project. This allows people to easily see who can influence their working process and progress and how each person is related to the other. Widely used in project management, stakeholder mapping is typically performed at the beginning of each idea and/or project.
So, Stakeholder Mapping is a process and visual tool to clarify and categorize the various stakeholders by drawing further pictures of what the stakeholder groups are, which interests they represent, the amount of power they possess, whether they represent inhibiting or supporting factors for the organization to realize its objectives, or methods in which they should be dealt with. It allows understanding who the stakeholders are for the organisation. Stakeholder mapping is a collaborative process of analysis, debate and discussion that draws from multiple perspectives to determine appropriate partners.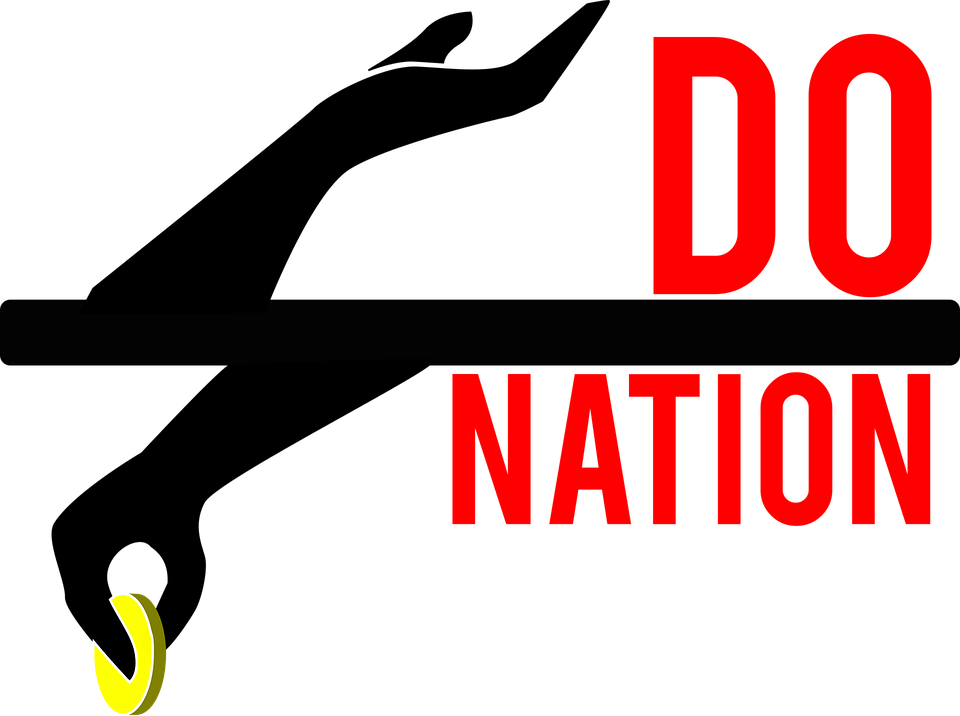 Why is stakeholder mapping so important? 
A stakeholder map is a type of analysis that allows individuals to group all relevant parties by their power and interest. Stakeholder mapping helps people to plan, manage, and understand how to engage and communicate with all the key stakeholders who could have an impact on your project, and consequently, doing stakeholder mapping early on will help prevent miscommunication, ensure all groups are aligned on the objectives and set firm expectations about results.
Step-by-Step Procedure for the Activity
"Stakeholders Matrix": This model classifies stakeholders based on their power and interest in the project. The advantages are the facts that, firstly, it helps discovering where the real power over a project is located and therefore making better project decisions, as well as in finding the right communication means with stakeholders. So:
Step 1: Write down οn a piece of paper all your potential stakeholders you would like to cooperate with.
Step 2:  Participants should allocate the stakeholders to one of the categories:
High power and High interest (upper right box).
High power and Low interest (upper left box).
Low power and High interest (down-right box).
Low power and Low interest (down-left box).
In case it is easier, draw the above image (Matrix).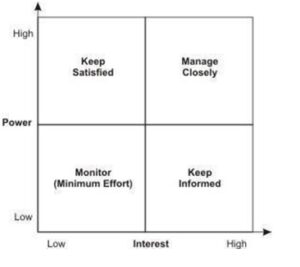 Step 3:  Assign stakeholders to one of four categories, based on data and interests.
Step 4: Now, it is time to understand what has been written. Thus, based on the category, this model suggests different ways how to deal with these stakeholders:
Stakeholders with high power and low interest should be kept satisfied with the progress of the organisation.
Stakeholders with low interest and low power shall be only involved with minimum effort and be monitored, in case they may be useful in the future.
Stakeholders with low power and high interest will just be keep informed.
Finally, Stakeholders with high power and high interest should be kept closely to the organization, in order to be involved and always informed.
Limitations of the activity and Recommendations
Disadvantages of this exercise:
Sometimes, it is more subjective than objective, e.g. people may have close relationships to other individuals and stakeholders, etc.
It should be performed on a regular basis, in order to benefit.
Sometimes, plotting a stakeholder on this matrix does not show their attitude towards an initiative, project or organization. So, in case of stakeholders we do not know but would like to involve, there is no knowledge regarding whether or not they are for or against it.
Discussion:
What are the strengths of this exercise?
What are its weaknesses?
Did you find it useful?
Do you believe it can benefit your organization and/or project?
What would you change in this exercise?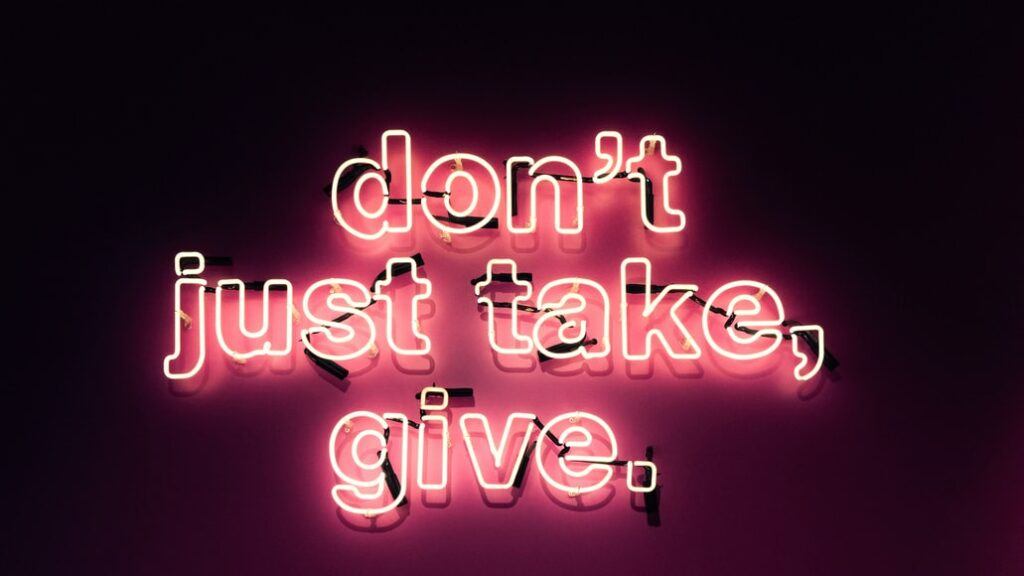 What's important to understand is that the choices you make have a powerful ripple effect—good or bad— across everyone who is close to your organizations' cause. This can include board members, the people or communities you serve, donors (individual and corporate), foundations, and others who have a stake in your efforts. Properly managing stakeholders' involvement in the organization can make a huge difference in the causes you undertake, the effectiveness of those programs, and fundraising efforts.
Key to success is proper and equitable management of stakeholders. Effectiveness, accountability and ethics are all core areas of concern within any nonprofit, and stakeholders help to balance each. That's why it's critically important to know who your stakeholders are and identify ways to work with them to improve overall decision making and fuel long-term success and sustainability.
To learn more, visit the following videos:
Stakeholders and Stakeholder Mapping: https://www.youtube.com/watch?v=gc55hPIFW8w
How to create a stakeholder map: https://www.youtube.com/watch?v=eqZfiTp1HZw