Sometimes searching for a job can feel like a never-ending cycle. You need experience to get a job, but you need a job to get the experience in the first place. Youth unemployment seems to be a global problem, and the contributory factors are many. However, the most frequently suggested explanation is that young people are unemployed because they are unskilled.
They are unskilled because they are untrained and are poorly educated. Thus, it has become common practice to assign a central role to education to solve the youth unemployment problem. Massive youth unemployment is caused by a number of economic, demographic, educational, and attitudinal factors.
There are many ways for a student to earn money while studying, such as giving flyers or delivering pizza. But instead of working part-time jobs, you should take care of professional development without waiting for the end of university. In this way, a student can gain experience, make useful acquaintances, and finally understand how theory is applied in practice. There are few steps that could help you at the beginning:
Make some research. Set a goal, focus on knowledge and skills that will be beneficial for career development in a specific field.
Find out how the chosen sphere is organized, read interviews with people who have achieved success in it, and find out which specialists are in demand in the market. This will help you understand in which direction you should move, for example, which skills to add to your CV.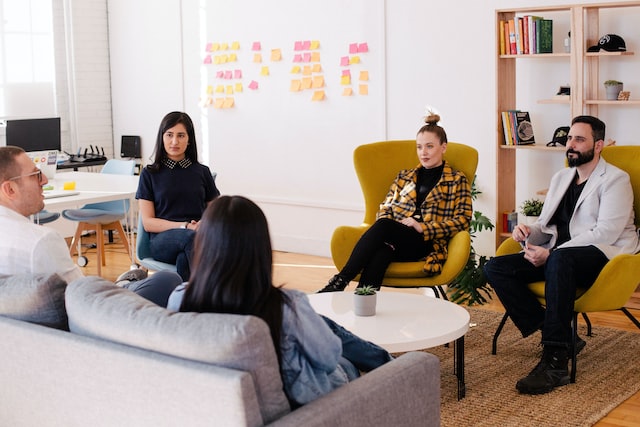 Writing your CV. If you have not yet managed to work in a company or in a position that will make your CV more interesting for employers, think about another experience that you can add. Participation in volunteer projects, student initiatives, subject Olympiads and exchange programs with foreign universities — all this can become your advantage. Sometimes it is enough for a potential employer to evaluate not just your hard skills, but your mind-set and reasoning skills. Describe according to the following recommendations: what was the task, how did you solve it, why did you do that, and what results did you achieve.
And if you still lack highly specialized skills, focus on general ones that will come in handy in any field. For example, the ability to conduct business communication, the ability to analyse data and draw conclusions or time management skills.
Explore career programs and internships for students. Many large companies accept students for paid career programs. Such programs are arranged so that it is convenient for the student to combine work and study. As a result, the participant receives professional experience and support from a mentor, a base of contacts, an impressive line in the CV, and possibly the first job.
https://eurodesk.eu/ is one of the websites where you can find wide range of opportunities and interesting propositions for everyone.
Treat your first job as an investment in your future, not as a means of earning money. Consider that as a little extension of your study period. If you manage to establish yourself well in a new place, then over time perhaps your employer will raise your salary or promote you in a position. If nothing changes, try to find another, more promising organization.