European youth is spending an increasing amount of time using digital media. What was once mostly a tool for entertainment is now utilized in areas of life such as education and work. Young people now reside in these digital dimensions in which they share opinions and experiences, learn, and socialize. It has become a way to include youth in the life of their local as well as international community. Most importantly it has become a channel for youth activation. It is therefore clear that youth workers need to adapt to these developments and need to become digital themselves.
The new developments caused by the Covid-19 pandemic have made it a must for youth workers to become more apt with digital tools to better communicate with youth, but also to boost active participation among young people. So, how is this applied in practice?
What is digital youth work?
 "Digital youth work" implies proactive use of digital media and IT in youth work. The main point to understand about digital youth work is that it is not a method, but a tool.  Digital youth work has the same goals and purpose as general, not to say analogue, youth work. The only difference is that virtual space, digital media, and technology should be tools that help achieve goals. Some of the digital media that young people use every day have millions of users.
There are over 4.66 billion internet users today and the overall number of internet users worldwide has increased by 319 million in the last 12 months. An astounding 53% of people on Earth use social networks (Global Digital Overview, January 2021). This presents a massive space to work with young people who are often the fastest new users of virtual opportunities.
And although they have taken over our lives these networks were created recently, and one part of them was created by young people. To understand, let's just look at "the big three" and their number of users today – Facebook, which was created in 2004, has reached over 2.8 billion active users per month. The more recent social networks are in a good path to reach these numbers of active users. Instagram which has been launched in 2009 has already more than 1 billion active users per month. While, the newest social media giant, TikTok, which has been online only since 2017 has reached an astounding 689 million active users per month.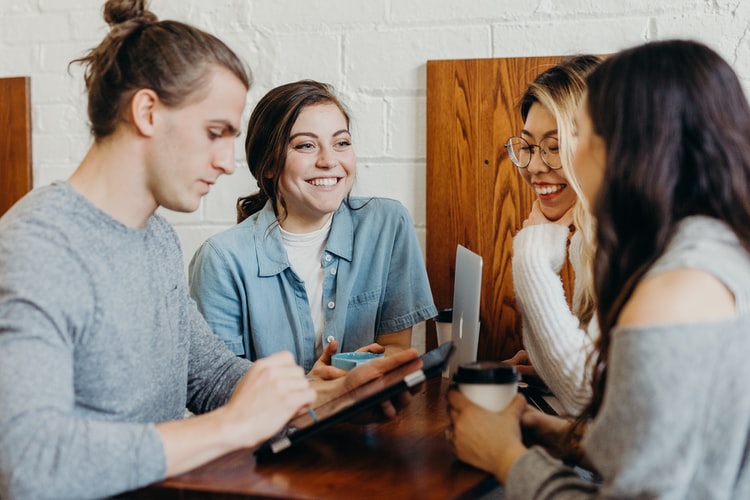 The scope of opportunities to work with young people is as diverse as the needs of young people. Therefore, also the options for new approaches that youth workers have in working with young people are increasing rapidly.
In practice, it is crucial that youth workers find solutions which allow them to ensure that young people spend meaningful free time in a safe and motivating environment; that they involve them in decision-making processes and therefore empower and stimulate them towards active participation; that they inform them about or provide opportunities for independence and emancipation – and do so preferably by developing their hard and soft skills through non-formal education.
Digital youth work comes into play as a both an opportunity and a hindrance – although it has become easier to reach a larger range of youth through digital tools, it is also unclear how effective they are in achieving the abovementioned goals.
However, digitalization is now a significant part of this line of work, and it is up to us to realize through practical application of these tools how effective and useful they are compared to "analogue" methods.
It is also relevant to consider that youth workers require to apprehend relevant digital competencies to be able to properly utilize digital tools when working with young people.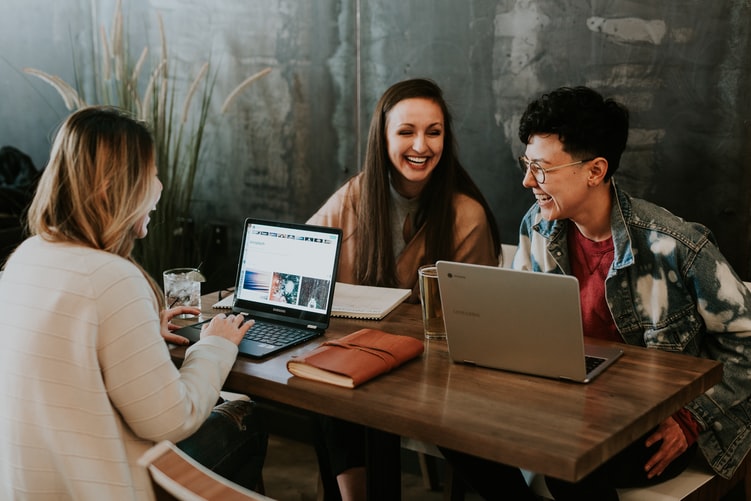 EU institutions such as the European Commission and the Council of the EU have been addressing the topic in the last few years. They often call for a focus on quality of youth work in terms of digitalization and stress the importance of this transition.
The Council adopted in 2017 the conclusions on smart youth work. The European Commission on the other hand expressed these phenomena in the Commission communication on the EU Youth Strategy of 2018 which states the following: "the structure, methods and communication channels of youth work should adapt to the digital world: it should use technology and pedagogical practices to increase access and help young people cope with digital means. Digital youth work should be incorporated into youth workers' training and – where they exist – youth work occupational and competence standards."
Nevertheless, with digital innovations being a fast developing and ever-changing phenomenon, it is difficult to prepare formal trainings on the subject in a timely manner, and it is therefore often required to learn through practice and to adapt quickly and without previous training.
In conclusion, digital youth work is a set of competences and tools which is ever-changing and variable. Although challenging, it presents an opportunity for both youth and youth workers to have more channels of communication, more resources with which to work, and most of all, a better and faster way to improve the opportunities of young people in a future digitally advanced world.

Sources:
https://www.eywc2020.eu/en/news/youth-work-practitioners-have-to-be-agile-the-eu-sees-digital-youth-work-as-an-opportunity-for-the-future.12
https://mladi.org/v2/bs/resursi/riznica-znanja/vijesti/8740-digitalni-rad-s-mladima-jos-jedan-zoom-sastanak-ili